Peter Vercelli, Architect
1928 - 2019
By Jane Anderson Vercelli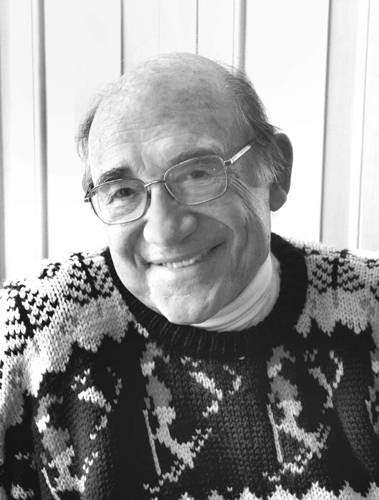 P
eter J.B. Vercelli, 90, an award-winning architect who combined historic restoration and new design in commercial and residential projects in Washington D.C. and Connecticut, died Feb. 18, 2019 at his home in Thompson, Conn. He fell into a coma on Feb. 14, 2019 and never regained consciousness.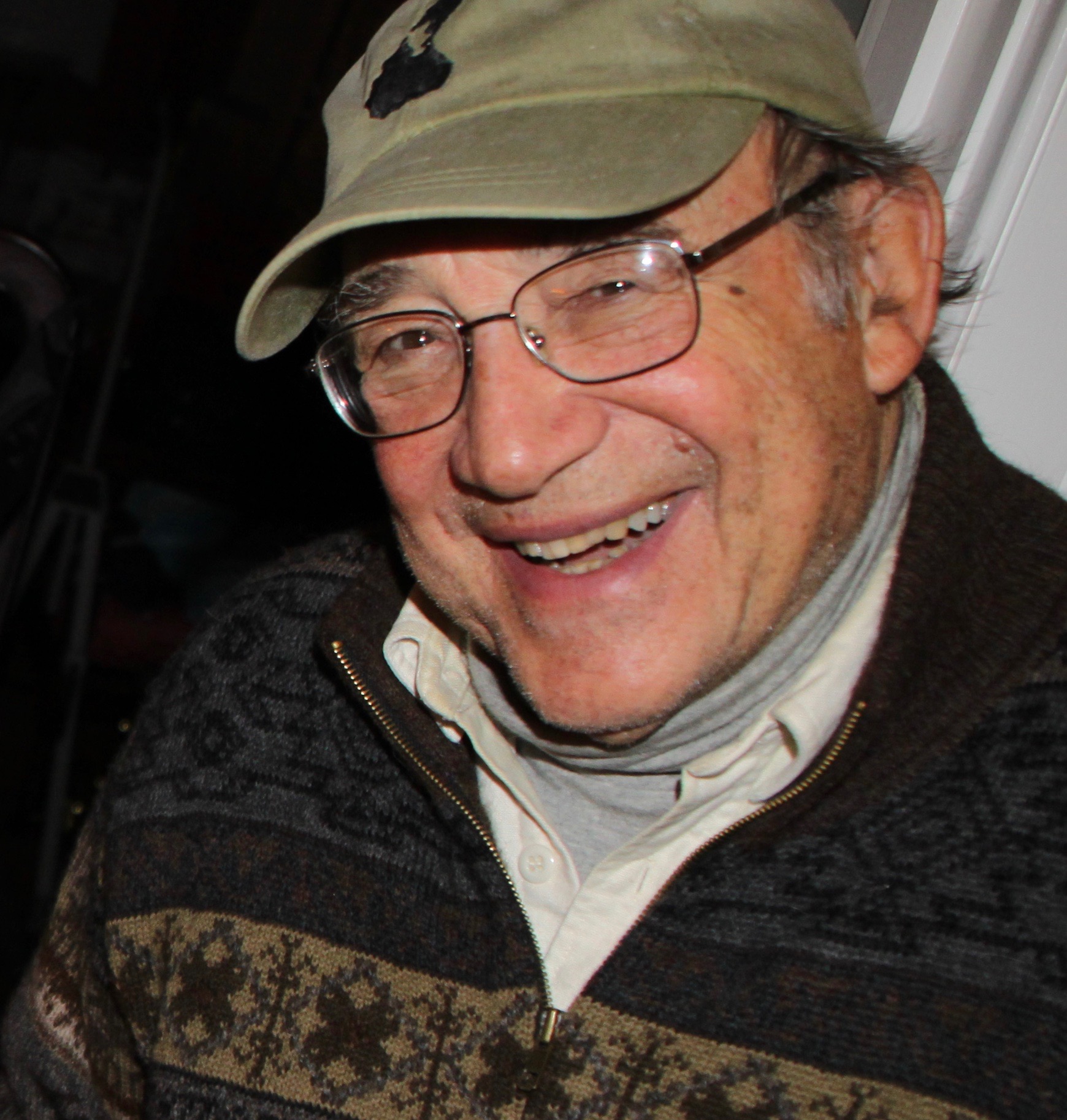 Memorial Gathering
for
Peter Vercelli
Saturday, May 4, 2019
12 Noon
Clark Chapel, Pomfret School
Pomfret Connecticut
Reception to follow at The Lodge
Pomfret School campus
Everyone is welcome.
Please come !
Vercelli was the 1980 recipient of the First Design Award for Historic Restoration and Architectural Design given by the American Institute of Architects. The award was for the Flour Mill, a $36 million mixed-use project on the Georgetown waterfront in Washington D.C.
The Flour Mill redevelopment project consisted of the oldest mill in Washington, built in 1845, which was restored on the exterior and adapted for offices in the interior, and a new 100,000-square-foot building for commercial use at the street level with luxury condominiums above.
Peter John Biagio Vercelli was born June 30, 1928, in London, England, the son of Clotilde Coletta Vercelli and Luigi Benedetto Vercelli, the director of the Savoy Grill at the Savoy Hotel in London for 50 years.
As a young child spending summers in his father's village, Mombercelli, Italy, Vercelli learned Italian before English. He was also fluent in French.
Operation Pied Piper
In London, he attended Mercer's School and was a British Evacuée during "Operation Pied Piper" which began in 1939. He was among the Mercer's School students who shared facilities with Collyer's School in Horsham, Sussex. When this area turned into the front line of the 1940 Battle of Britain, the students were moved back to London.
A turning point in Vercelli's life came on the night of Dec. 29-30, 1940, when he stood on an apartment building roof in Holborn and saw St. Paul's Cathedral reflecting the red glow of London in a sea of flames. He said this instilled in him a desire to rebuild, which led him to pursue a life in architecture.
The Mercer's students were moved to Curtsey where they went to classes at Highfield College. On the night of Aug. 24, 1944, a bomb struck the school library, shattering glass in the nearby dorm. Vercelli, a senior prefect, led the younger boys from their beds to safety.
After serving in the Royal Air Force, he graduated with honors from the University of London in 1954 with a B.A. Architecture degree. From 1949 to 1954, he also worked in London for Heysham & Partners on the restoration of historic buildings and monuments damaged during World War II.
Harvard Graduate School of Design
Awarded a King George VI Memorial Fellowship, he came to the United States to attend Harvard Graduate School of Design. He earned his Masters degree in Architecture and Urban Design in 1956.
At Harvard, Vercelli met architect Walter Gropius who invited him to work at The Architects Collaborative in Cambridge, Mass. When Paul Rudolph asked him to become an assistant professor of design at Yale University's new Architecture School, he moved in 1958 to New Haven, Conn., and opened his own architectural office.
Among other projects in Connecticut, he designed the Paier College of Art, Hamden; St. Thomas Convent, Southington; and the Science Building at Western Connecticut State University, Danbury.
While designing Nonnewaug Regional High School in Woodbury, Conn., he met his future wife, then a news reporter and photographer for the Newtown Bee, at a Woodbury town meeting.
ICON Architects
In 1969, he was a founding principal, along with John Holbrook and Gary Sunderland, of the International Consortium of Architects (ICON) in Washington, D.C. The firm's first commission was to design a major building at 11 Dupont Circle.
In addition to residential work in the Washington D.C. area, ICON Architects designed projects in Brazil, Africa and the Middle East where Vercelli was the chief architect of a new city in Kuwait for the resettlement of 35,000 Bedouin nomads.
From 1982 to 1989, he served on the U.S. Commission of Fine Arts' Old Georgetown Review Board which oversaw proposals for alterations, new construction and demolition visible to the public ranging from multi-million dollar projects to modifications to a garden gate in the historic district of Georgetown.
In 1982, Vercelli established a solo practice in Washington D.C. until 1989 when he moved to Connecticut and opened a studio in the Thompson Hill Historic District adjacent to the 1806 Federal style house in which he and his family lived. He designed many houses in northeast Connecticut, often renovating existing buildings to combine restoration and new construction.
"On a personal level, residential work is the most rewarding for me," he said.
Survivors
He leaves his wife of 46 years, Jane Anderson Vercelli, of Thompson, Conn., and Block Island, R.I.; two sons, Anders (and Lydia) Vercelli and Lars (and Laura) Vercelli, both of New York, N.Y.; three grandchildren, Kate, 3, Luke, 2, and Ivy, 1; two brothers-in-law, Rolf Anderson of Montgomery, Vermont., and Kurt Anderson and his son, Ivan, of Roxbury, Conn., and cousins in London, England and Mombercelli, Italy.
Memorial Gathering
A memorial gathering of eulogies and music will be held at Pomfret School's Clark Chapel in the spring. Burial in the Leroy Anderson family plot in the New North Cemetery, Woodbury, will be private.
Soccer, Crew and Swimming
While his consuming passion was architecture, Vercelli believed that intellectual effort was en-hanced by athletic activity, which he pursued from his school days on.
His favorite team sports were soccer and crew at the University of London where he was proud to have rowed at Henley in 1952. Over the years, he skied in New England, Austria, Italy and Switzerland.
As a boy, he learned to swim in a pool, but as an adult, he preferred to swim in the ocean. His personal dreams included owning a cottage by the sea.
Block Island, Rhode Island
From the moment he stepped off the New London ferry at New Harbor in the late 1960s, he was passionate about everything Block Island. In 1973, he bought a summer cottage in Minister's Lot. Until 1991, he refused to have a telephone installed because he wanted to be off the grid. He loved to ride his bicycle the two miles one-way into town to buy groceries and the newspaper.
Vercelli loved to swim off Mansion Beach. Out beyond the breaking waves, he swam the front crawl with a powerful upper body stroke in a rhythm that allowed him to relax in the water and say later that he nearly fell asleep. People on the beach who saw him swimming had a different reaction. They found the sight terrifying because he was swimming so far from shore.
To celebrate his 65th birthday, he made the strenuous four-mile, round-trip swim in the chilly Atlantic from Jerry's Point at Mansion Beach to the town in Old Harbor. He continued swimming out beyond the breakers parallel to the shore until 2014. He was 86.
On Block Island, he provided architectural guidance for the 11 cottages in Minister's Lot Homeowners Association as they were winterized and renovated into houses over more than 40 years.
He admired the village aspect of cluster housing and the saltbox style of the detached Minister's Lot cottages. To him, the most important elements to maintain were the dominance of the saltbox shape and the directionality of the houses. Today, each house is unique but all of them share these critical architectural elements, creating a pleasing sense of order in the landscape.
"I think of them as a flock of sand pipers at the beach, all facing the same direction," he said.
To explain the compatibility of the saltbox shape to the island environment, he wrote an article for the Block Island Times and illustrated it with his own drawings.
For his 70th birthday, he hiked from the Grand Canyon's South Rim to the inner canyon, repeating the hike the following year. When he was 72, he hiked from the North Rim to the South Rim.
In Connecticut, he was a longtime active member of the Village Improvement Society of Thompson, the volunteer organization which has maintained Thompson Hill Common for 150 years, and of the Thompson Historical Society, designing t-shirts, sweatshirts and notecards with pen-and-ink drawings of Thompson buildings for the Old Town Hall Museum Shop.
For many years he was a member of the Board of Trustees of the Thompson Congregational Church which owns Thompson Hill Common. When the church steeple was replaced after the 1987 fire, he worked behind the scenes to insure that the new steeple would be the same design as the steeple that burned.
A prodigious reader, Vercelli spent time alone almost every day with books, mostly history and science. "Reading is bred into you as part of an English education," he said.
Until a few days before he sank into a coma, he was reading David McCullough's biography of Theodore Roosevelt, "Mornings on Horseback," along with the daily print New York Times.
His favorite book of all was "Wind in the Willows." "The character of Toad of Toad Hall mirrors my own life style," he said.
Remembrances and Condolences
Thank you to everyone who sent a condolence for the Vercelli family and a remembrance of Peter. Some of them are posted on the page on this website for: Remembrances of Peter.
Memorial Donations
Memorial donations may be made to the Thompson Historical Society, Peter Vercelli Memorial Fund, P.O. Box 47, Thompson, CT 06277 or the Block Island Volunteer Fire Department, P.O. Box 781, Block Island, R.I. 02807.
---
Jane Anderson Vercelli is a former news reporter for the Associated Press, UPI, Waterbury (Conn.) Republican, the Newtown Bee and the Block Island Times
.
Jane Vercelli P.O. Box 433 Thompson CT 06277
E: janevercelli@gmail.com